From helping children receive world-class care to meeting other generous donors like yourself, the benefits of giving to Cincinnati Children's are vast. The ability to change the outcome for the children in our community is integrally linked to the many patients, families, staff and friends who have made charitable gifts to support their work. Every gift makes a difference.
The Victory Wellness and Medspa of Cincinnati is proud to participate in Cincinnati Children's "Giving Hope" community philanthropy program by hosting "Unleash Your Sparkle," a fundraiser to support the Integrative Care programs at Cincinnati Children's on Saturday evening, September 16, 2017 at Kenwood Country Club.
More and more families expect their medical providers to go beyond traditional treatments to care for the entire child – body, mind, and spirit. Cincinnati Children's Division of Integrative Care offers a holistic multi-disciplinary approach to help children optimize their recovery from complex and chronic illnesses. Through the use of massage therapy, music therapy, art therapy, energy therapies, (healing touch/reiki), yoga instruction, and various additional holistic modalities, these programs help children toward their goals for optimal health.
Your support of the "Unleash Your Sparkle" Gala will help give more kids and families at Cincinnati Children's a chance for a healthy life through integrative therapies as mentioned above and by providing funding for wellness opportunities:
Wellness sessions will be offered to patients and families receiving care in the inpatient units at Cincinnati Children's.
The wellness sessions will feature integrative health therapy such as yoga, tai chi, mindfulness, or stress reduction education as well as interactive workshops that highlight healthy eating, creative arts therapies, and other wellness topics, delivered by our team of experts.
Wellness sessions will be held for families to learn and engage in healthy and fun experiences.
Through several interactive sessions, patients and families will have the opportunity to connect and engage with each other.
Additional funding will be used to provide continued development of the Division of Integrative Care team to better support inpatients at Cincinnati Children's including programmatic and professional development for/of the in-patients and the Holistic Health Specialists staff providing care.
Guest Speaker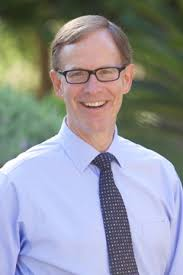 Dr. Stephen Brewer, medical director of the world renowned Canyon Ranch Resort, Tucson, AZ, will be the keynote speaker. Canyon Ranch is a recognized leader for its comprehensive integrative approach to wellness. Dr. Brewer is an internationally featured speaker who has been interviewed on both radio and television, including The Dr. Oz Show, The Today Show, and CNN. He has 35 years of medical experience and was the first medical director of the Tri-Health Hospital Integrative Department in Cincinnati. His credentials include being the Canyon Ranch liaison with the Mayo Clinic. Dr. Brewer is the author of The Canyon Ranch Guide to Men's Health and The Everest Principle: How to Achieve the Summit of Your Life.
Proceeds will benefit the Division of Integrative Care.